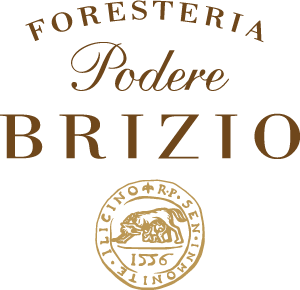 You are in the world of wine!
A place surrounded by greenery and tranquillity welcoming rooms equipped with every modern comfort 
A warm greeting from times past they are the secrets of a memorable stay: This is our promise!
The Foresteria, just 10 minutes from Montalcino, is nestled among olive groves and vineyards. Overlooking a southwest-facing valley, it was opened after two years of careful and researched restoration to preserve, promote and emphasize all of the architectural and structural aspects of the centuries-old "Podere Brizio". During the restoration exclusive amenities were added for our guests, in the rooms and lounges, in addition to a wide range of sports facilities, including a tennis court, pool and wellness center, as well as a spacious garden in which to unwind and take unforgettable country walks to discover the local flora and fauna.
Every morning guests start the day with a breakfast that includes homemade cakes and the finest seasonal produce from the local area.
Lunch and dinner, available on request, are prepared according to traditional recipes, whisking you on a journey into forgotten flavors.
Staying at Podere Brizio is an authentic way to savor Tuscany, nestled among vineyards and olive groves, in a rustic but comfortable environment.
Guest Rooms
The Foresteria offers three types of accommodation, in different sizes, meeting the needs of all our guests. All rooms are equipped with WI FI, independent heating and air conditioning, telephone, satellite TV, minibar and private cellar. The harmonious, locally crafted furniture and sophisticated pastel-tone fabrics lend an air of exclusivity and refinement to the rooms, enhancing their comfort. Spacious bathrooms designed with attention to opulent detail are all Tuscan style, finished with the finest ceramics and furnished with the best accessories, like every aspect of our rooms.
Classic
The 20 square metre room, with a comfortable private bathroom and priceless finishes, is enriched with a decor that has taken into account all the smallest details. From its light colour palette, robust fabrics and sophisticated furnishings, everything is intimate, welcoming and comfortable.
Calming pastel furniture and prestigious fabrics make this room an elegant and welcoming option for two guests
Bathroom with shower

Full

control

over

air

conditioning and heating
Luxury linens
Mini-bar and personal wine cellar in room
Laptop-sized safe
Deluxe
Larger than the Classic, it's comfortable and elegant in its 25 square metres. Ideal for a couple with the possibility of adding a third bed. The spacious and comfortable bathroom allows guests to move with absolute freedom. The decor, fabrics and colours of the rooms have been designed with thoughtfulness and in respect of the local style, making the Deluxe rooms warm, cosy and spacious.
Versatile and family friendly, a comfortable room with prestigious textiles and furniture
Large and luxurious bathrooms with rainshower

Full

control

over

air

conditioning and heating
Luxury linens
Mini-bar and personal wine cellar in room
Laptop-sized safe
Prestige
Those who choose "prestige" are in for additional charm and space! Very large rooms, more than 30 square metres, all accompanied by impressive bathrooms that feature a bath and large shower.
Completing the amenities of the Prestige rooms are refined fabrics, locally handcrafted furniture and a thoughtful colour palette that will make the experience of staying at the Foresteria Podere Brizio simply unforgettable.
Decorating scheme that alternates luxurious fabrics with refined furniture made by local artisans.
Ample and comfortable relax areas in the bedroom
Large and luxurious bathrooms with separate shower and tub
Full control over air conditioning and heating
Luxury linens
Mini-bar and personal wine cellar in room
Laptop-sized safe
Dining
The original Bottaia of Podere Brizio is the perfect place to enjoy an abundant breakfast of homemade cakes and zero-mile produce, as well as other meals, prepared with local culinary expertise.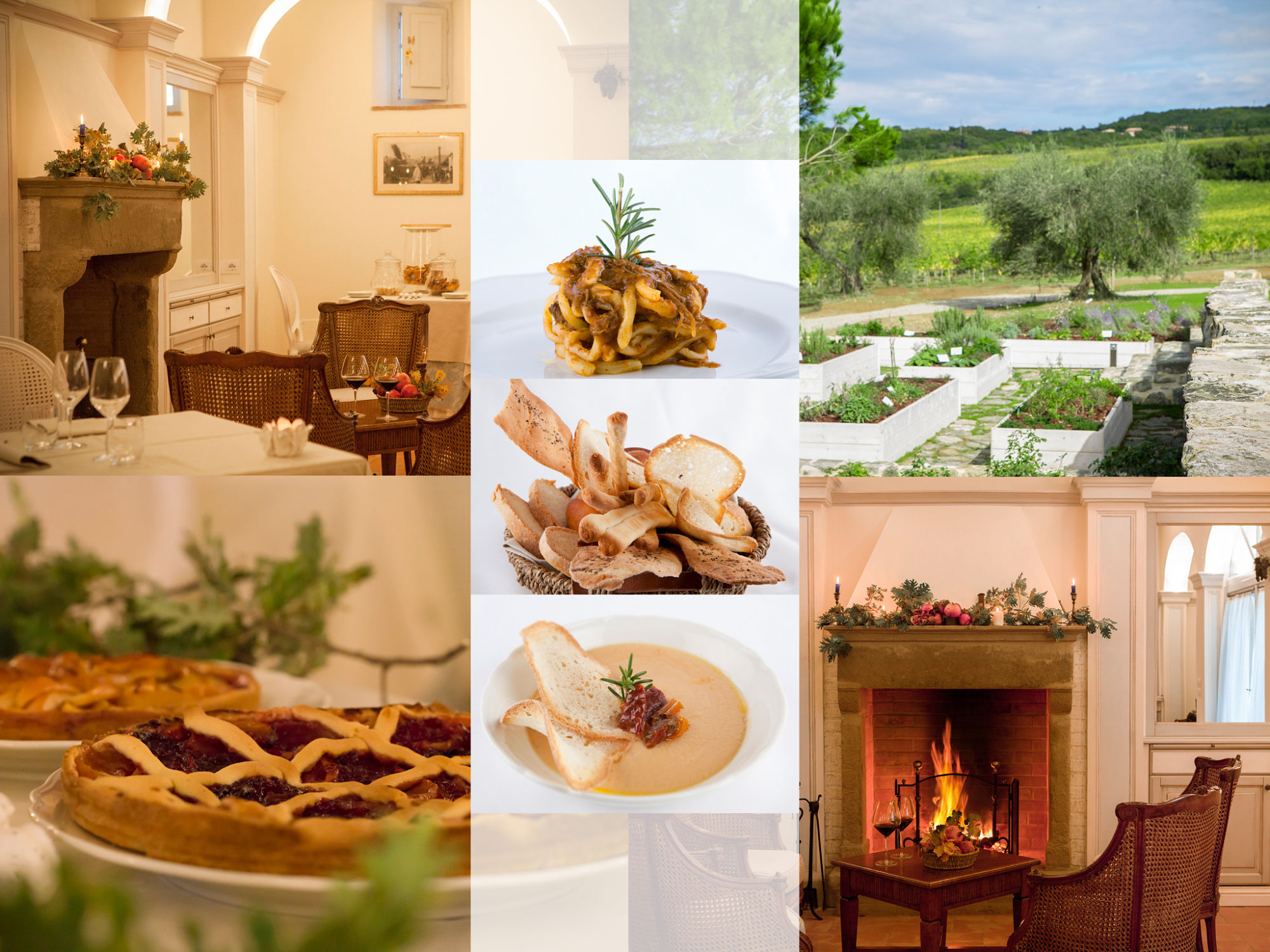 In the summer, dining moves outdoors to the scenic terrace with views of the valley and our tranquil olive groves and vineyards. With the exception of Sundays you can dine at the Foresteria, reserving a table the day or morning before.
Lunch and dinner feature traditional Tuscan dishes.
Anna and Vito's cooking is always seasonal, showcasing the best the land has to offer at any time of the year, using local produce paired with a generous drizzle of exquisite Extra-Virgin Olive Oil and our fine Montalcino wines. The dishes will change according to the season, serving a different experience whenever you stay at Podere Brizio. The informal yet professional service will turn your vacation into a memory that never fades over time.
Activities
A location immersed in the countryside is a strategic starting point to visit forests and vineyards, walk on soft and living soil and enjoy nature as completely as possible. Montalcino is only a 10-minute drive away and well worth a visit. We also highly recommend the small hamlets scattered in the hills, where farms alternate with farmhouses and the small bars of the province.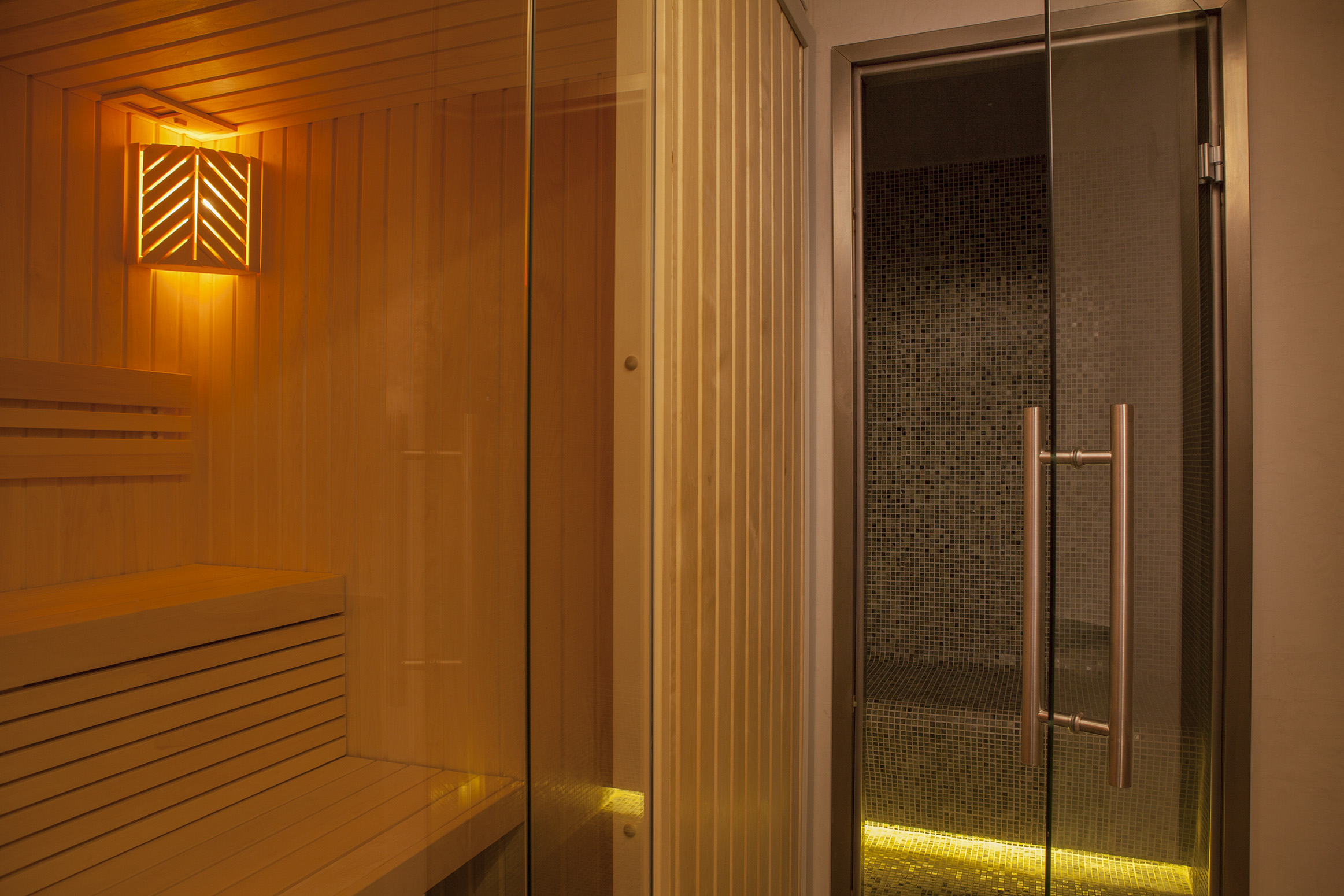 Small Wellness Centre
Occupying an old barn, our spa is very comfortable and functional. A jacuzzi, turkish bath, sauna, ice fountain, emotional showers and stream are features in our spa, where you can end the day with a herbal tea served in the breakfast area or in the lovely relaxing outdoor space surrounding the spa.
Pool
Your gaze will be lost in the valley while bathing in our 8x18m pool. Adjacent to the building and surrounded by the beautiful garden park of oak trees, the Podere Brizio pool is the perfect place to cool off on hot summer days in Montalcino.
Tennis court
To the left of the homestead is a regulation size tennis court, reached by a short walk directly from your room. Illuminated for fun night games, the tennis court has artificial grass.