Many archaeological findings demonstrate that wine was important locally in Etruscan times. While there is no shortage of winemaking evidence in the Middle Ages and the modern era, a red wine called "Brunello" or "Brunellino" began to be produced from native grapes as late as the nineteenth century; it was later acknowledged as a Sangiovese variant. The earliest attempts to produce a purebred wine from this noble variety date to the late 1900s, which resulted in premium wines suited for long ageing.
Known for years within a small circle of connoisseurs, Brunello di Montalcino started to become a hallmark of Italian excellence internationally in the second half of the twentieth century, receiving the first Denominazione di Origine Controllata e Garantita (the highest ranking for Italian wines) in 1980.
The area also boasts the Rosso di Montalcino DOC, which was established in 1984.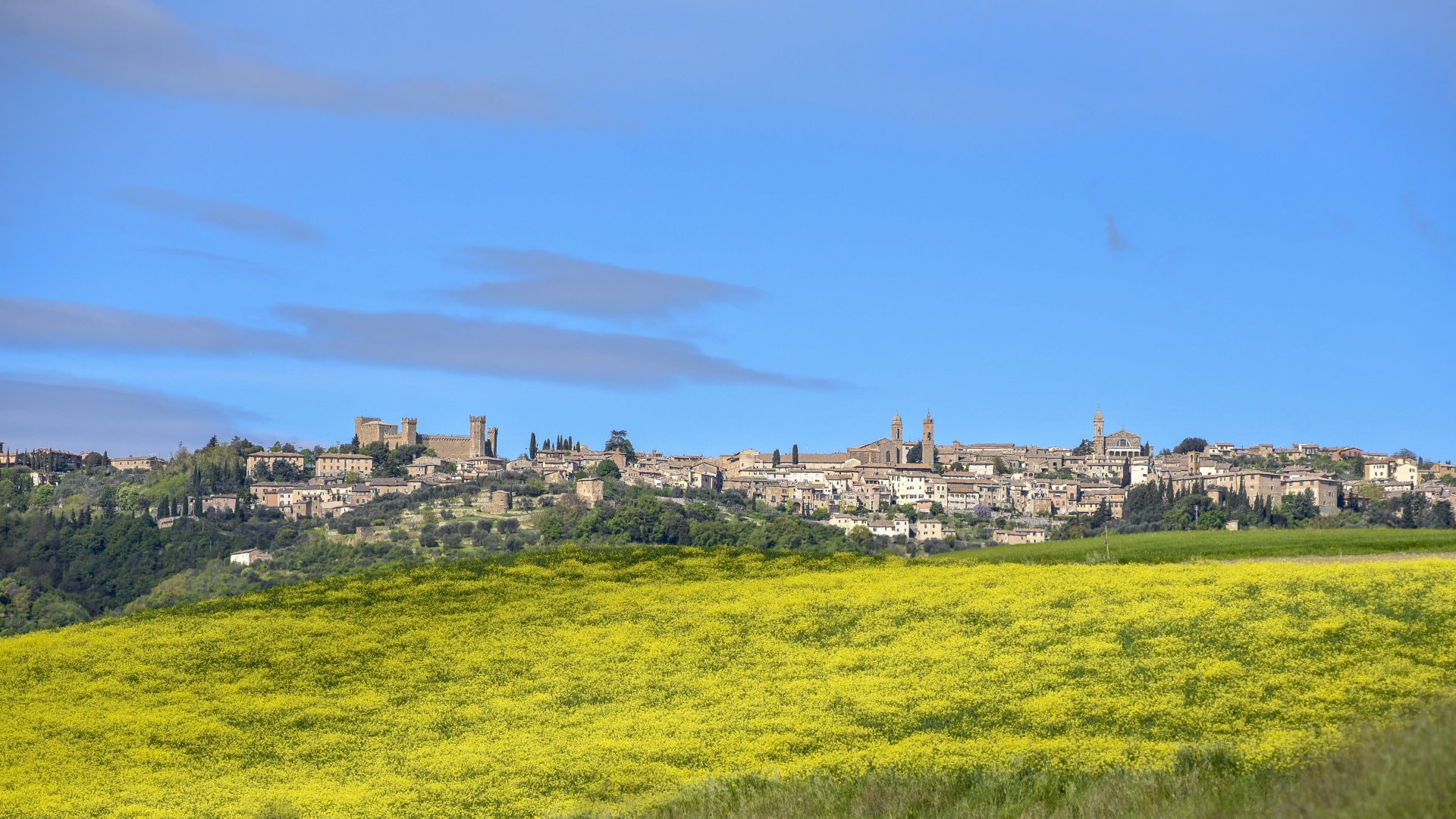 Despite the winery's relatively recent founding, Podere Brizio vaunts historical provenance, as displayed on the labels depicting the old Parpagliola coin. Minted in 1556, towards the end of the Great Wars of Italy, this coin symbolized the Siena Republic in the year when 600 or so local noble families sought refuge in Montalcino Fortress in order to keep the republic alive. The piece of silver stood for the resistance, determination and fortitude of a place whose history resembles an epic novel.
The idyllic hilltop of Podere Brizio is surrounded by olive groves and vineyards that face in a southwesterly direction, towards the coast. On clear days, the sea can be glimpsed from the farmhouse windows, beyond the olive grove and past the copse. Oak trees also stand tall in the grounds around the Foresteria, proud and timeworn with their crooked branches and knotted trunks.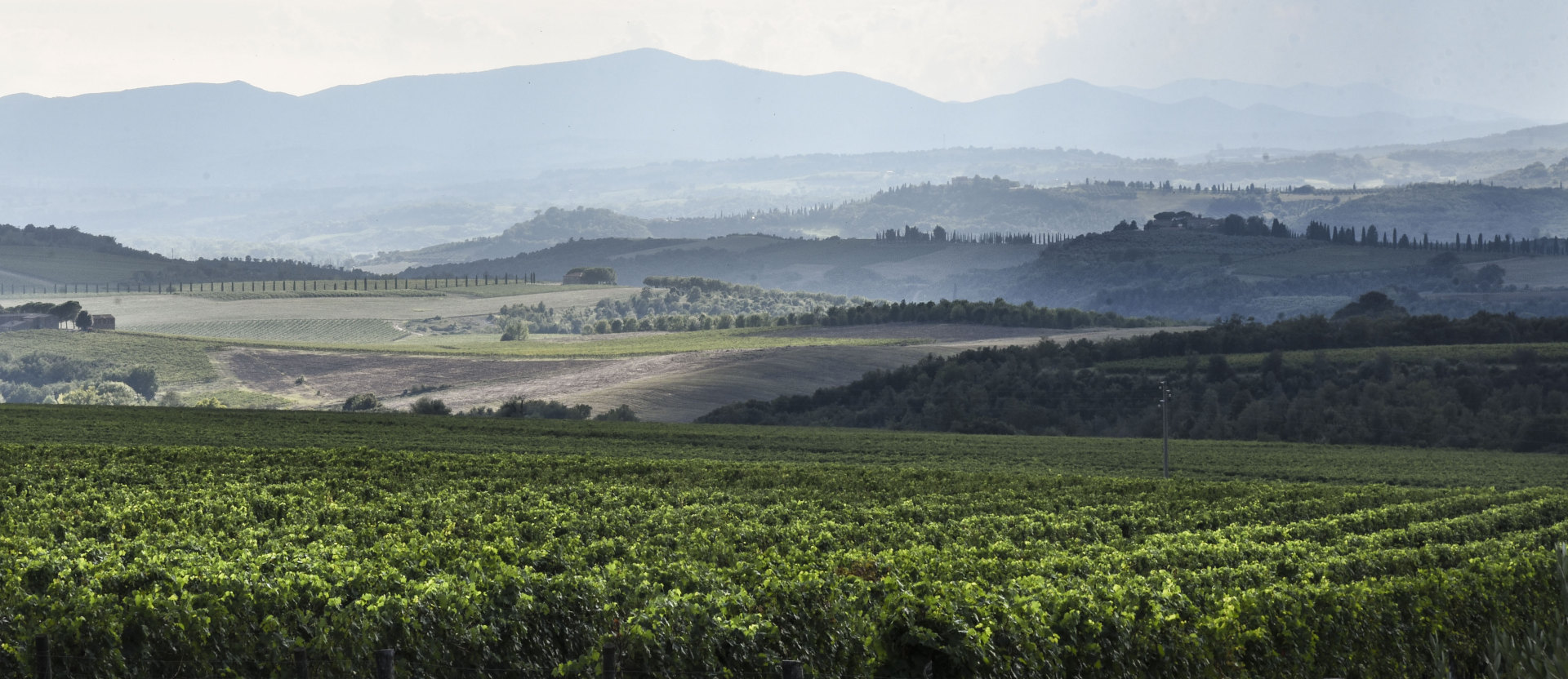 On the Podere Brizio estate, the marine-origin sand and loam soil cover marl and limestone dating back more than 100 million years, making this the perfect terroir for our vineyards, according to a sustainable philosophy that is respectful of the soil and the natural lifecycle of the vines.
A jewel in the Montalcino hills, Podere Brizio comprises 33 hectares of land, including over 11 hectares planted to Sangiovese and two hectares of olive trees.